Question
Gramps,
Our children were all born in the covenant and although my husband and I are converts we did our best to teach our children the Gospel. We are not scriptorians by any means and are still learning "line upon line" ourselves. One child is inactive, with doubts about his testimony. I am distraught about the idea that we won't all be together in the Celestial Kingdom (providing the rest of us make it there.) and that this child's doubts may be due to our deficiencies as teachers of the Gospel. I've read that there is no progression from Kingdom to Kingdom, but are we not also promised in the Scriptures that if we teach our children when they are young, when they are old, they will return to those principles? Would this child be able to be taught during the Millenium, better than we as earthly parents have been able to do so as to strengthen his testimony?
Pam
Answer
Pam,
First, I want to let you know that there is nothing wrong with doubts. As a convert, I am sure you understand what it feels like to have questions and concerns about the direction your life is going. Some of us question and struggle more than others, but truth remains eternal and unchanging while our own lives are as fluid as a stream. You can take comfort in the words of Proverbs 22:6-
"Train up a child in the way he should go: and when he is old, he will not depart from it."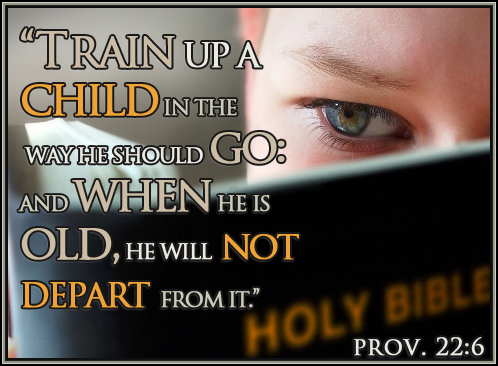 This life is our time to prepare to meet God, and part of that preparation includes facing our doubts in order to set ourselves aright. Your son is going through his own preparatory phase and with time will make his own discoveries of truth and his own wisdom through study and experience. Many parents have shared your fears for their wayward children, but those fears come only because we get lost in the moment, unable to see an end to our distress. So long as you continue to teach him through your loving and charitable example, like the lost sheep, the prodigal son, and Alma the Younger he will return.
I am going to repeat the main points of an Ensign article as advice for you and suggest that you read it in its entireity when time permits. It is titled "Keep the Door Open and the Stew Hot: Loving and Helping a Wayward Child and can be found here.
Exercise Charity- "Charity can soften hearts; it can be the catalyst for the prodigal's homecoming. But it carries no guarantee. Sometimes the young adult needs to leave home for a while. And sometimes the child's life-style may not change. Just as a parent's righteous example often—but not always—encourages children to be faithful, exercising charity may—but won't always—keep them close. But even when love isn't reciprocated and when the prodigal does not return, an anguished parent's love must be the kind that 'never faileth' and 'endureth forever'."
Teach Correct Principles- "The very steps necessary for prevention are the ones that will produce the healing. In other words, prevention is the best cure, even in advanced cases… There is much… to all of these special lessons—subtle, powerful magnets that help to draw your child closer to the family circle." Boyd K. Packer
Build Self-esteem- "Teach your child to be competent. If your child is to have confidence, to think of himself as a competent person, he has to have some objective proof that he is competent. And the only way he'll get that is if you introduce him to experiences that he can succeed in."
Take Time to Listen- "The most common complaint of rebelling children is that their parents don't understand them. They want chances to express themselves; they need their parents to listen."
Give Him Room to Breathe- "Trying too hard to be helpful, some parents set their children's goals for them, and then they don't allow them the freedom to make mistakes—or the blessing of learning from them. They attempt to maintain their power and influence by force, instead of 'by persuasion, by long-suffering, by gentleness and meekness, and by love unfeigned; By kindness, and pure knowledge. … Reproving betimes with sharpness, when moved upon by the Holy Ghost; and then showing forth afterwards an increase of love.' (D&C 121:41–43.)
Never Give Up- "No matter how dark it gets or no matter how far away or how far down your son or daughter has fallen, you must never give up. Never, never, never." Boyd K. Packer
Hope and Pray- "If you are lost, He is not. If you don't know what to do next, He knows. It would take a miracle, you say? Well, if it takes a miracle, why not." Boyd K. Packer
Hold yourself to these steps. Remind yourself of these things, and you will have no need to fear the future. Someday, you will experience the joy of the return of your wayward son. I will leave you with some final words from Elder Packer:
"God bless you heartbroken parents. There is no pain so piercing as that caused by the loss of a child, nor joy so exquisite as the joy at his redemption."
Gramps
Summary
Article Name
Children who stray - Ask Gramps - Q and A about Mormon Doctrine
Author
Description
Our children were all born in the covenant and although my husband and I are converts we did our best to teach our children the Gospel. We are not scriptorians by any means and are still learning "line upon line" ourselves.