I recently had an abortion. I understand that it can be forgiven if I repent. But I feel like what I have done is murder, and that I should not be allowed to be forgiven. No matter what anyone says, I feel this way because if I had to choose again, I would choose personal and social convenience over responsibility. Now I am considering tubal ligation because I gave up the opportunity to raise one of Heavenly Father's children, why should I be given it again? I don't know what I should do.
Bereaved
My dear bereaved sister,
Not only can you be forgiven, but the Lord would love for you to repent and be forgiven. The First Presidency said in 1972 "As the matter stands today, no definite statement has been made by the Lord one way or another regarding the crime of abortion. So far as is known, he has not listed it alongside the crime of the unpardonable sin and shedding of innocent human blood. That he has not done so would suggest that it is not in that class of crime and therefore that it will be amenable to the laws of repentance and forgiveness."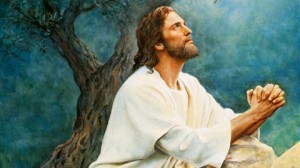 More recently, the current instruction given to priesthood leaders is that abortion is not considered murder for the purposes of Church disciplinary action. You can and should repent, because Christ's Atonement is the only thing that can help replace the anguish you are feeling.
Please seek counsel and guidance from your bishop and you may even consider professional counseling. It is good that you recognize the serious nature of your actions, and I hope that you will continue on to feel the healing power of the Atonement.
Summary
Article Name
Abortion - Ask Gramps - Q and A about Mormon Doctrine
Author
Description
I recently had an abortion. I understand that it can be forgiven if I repent. But I feel like what I have done is murder, and that I should not be allowed to be forgiven. No matter what anyone says