Hi! I was wondering if there is an statment made by any general authority as to wearing sunday clothing during ALL the day. Are we recommended to do so? Thanks
Cesar
Dear Cesar,
There is no official policy or statement that requires us to wear our church clothes all day.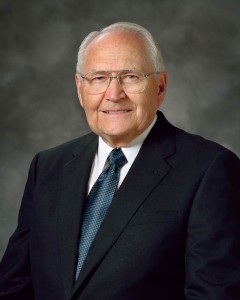 Most recently in our last session of General Conference, Elder L. Tom Perry said this: "When Sunday dress deteriorates to everyday attire, our attitudes and actions follow."
While he was speaking more in regards to what we wear to Church, it can also apply to our time on Sunday away from church. When we remain in our Sunday clothes, we are more likely to keep our attitude and thoughts in line with keeping the sabbath day holy.
I've noticed that when I change out of my sunday clothes into something like jeans and t-shirt my attitude changes. My thoughts become more with wordly things than they do with spiritual things.
Joseph Walker said in the February 1992 Ensign: "Similarly, the way an individual dresses reveals a lot about attitudes and priorities."
Even as a youth, I had a Stake President counsel all of us at Stake Conference to do just what you are asking about. He counseled us to stay in our church clothes to carry the attitude of reverence and spirituality with us throughout the day.
Summary
Article Name
Sunday clothing - Ask Gramps - Q and A about Mormon Doctrine
Author
Description
I was wondering if there is an statment made by any general authority as to wearing sunday clothing during ALL the day. Are we recommended to do so?