My family and most people I know enjoy the Harry Potter movies. My Visiting teacher tells me that it is evil, satanic, etc., and that I should speak out against it. I see it as pure entertainment by which no reasonable person would be influenced to do evil. Am I wrong? I have a great, faithful, GOOD family and have never once worried about the effects Harry Potter might have except for just plain fun. It is hard to find something like that these days. Believe me, I would rather they enjoy HP than most of the other things people try out for fun. I was made to feel like a really bad mom and grandma. I hope my judgement is better than that. If you find reasons to disagree with me, I will certainly reevaluate my position.
Thank you, Carol
________________________________________________
Dear Carol,
When it comes to entertainment, the counsel is to pick stuff that is wholesome and uplifting. There is some detailed counsel concerning ratings of movies, but your question isn't about that.
The question of what is wholesome and uplifting is ultimately an individual one. In many cases people will get out of an entertainment what they take into it. One person's harmless fantasy romp is another person's introduction to occult practices. You clearly go one way your visiting teacher another in this matter.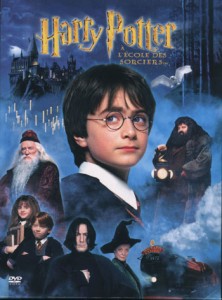 Personally, I find the Harry Potter series to be nothing in the way of evil.  So please put your mind at ease that you are doing just fine as a grandmother.
And now a days it is becoming harder and harder to find movies or other entertainment that doesn't have some questionable areas. While you can do you best to help your kids and grandkids avoid them at some point they will be exposed to something questionable. When this happens you are in an ideal spot to step up as a parent or grandparent and talk about it with the kids. Explain why it isn't so good. Talk about the right way it should have been done. By so doing you can take something that was not so good and elevate it into something meaningful and helpful.
Gramps
Summary
Article Name
Harry Potter - Ask Gramps - Q and A about Mormon Doctrine
Author
Description
My family and most people I know enjoy the Harry Potter movies. My Visiting teacher tells me that it is evil, satanic, etc., and that I should speak out against it. I see it as pure entertainment