Sir, I was a member of the Church as a convert and was baptised back in 2005. Since then I gained a testimony about all aspects of the Church. I know that Heavenly Father and Jesus Christ exist, that they revealed themselves to Joseph Smith, that Joseph Smith was and is a Prophet who was used to restore the Gospel on the face of the Earth, that the Angel Moroni revealed to him the whereabouts of the Golden plates etc, that as a result the Book of Mormon was brought forth as another Testament of Jesus Christ, that the Church is true and Thomas S Monson is a Living Prophet on the face of the Earth.Yet despite all this I've failed, fallen into darkness,been swayed by Anti Church individuals. I'm now miserable and lost. How I wish I could come back, to be restored and be forgiven but I don't know how. I've tried coming back several times but always ended up failing Heavenly Father, Jesus Christ and the Church. Please can you help, maybe pray for me? Thank you.
Peter
____________
Peter,
Don't ever give up. You are not the only child of God that has fought the problems you face. Many have fought the very same and conquered them through diligence and faith upon Jesus Christ and his Atonement. When Christ was in Gethsemane, when he was given the greatest amount of suffering ever to be seen on this earth, he felt your sorrow. He felt your frustration and guilt. He knows exactly how you feel because he felt and endured the pains of all men.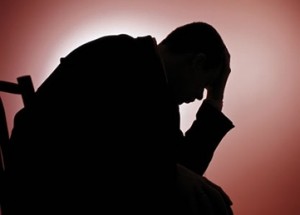 Because he did this marvelous work, because he endured the consequences of all sin, he has opened the door for you to return to Heavenly Father, and that door is still open right now.
Every one of us has a constant need for repentance, and that's why it's available to us at all times. Christ isn't so concerned with how often we fail. He's concerned with how often we stand up, dust ourselves off, and walk again on the path He marked for us. He knows you, and he knows how hard this is for you. He also knows you can conquer the darkness around you and he is eager to help. Call on Heavenly Father for the support and aid that he sees you need. As you rely upon him for your strength you will regain your strength against temptation and one day stand strong and tall in the full light and glory Christ wants you to receive.
Gramps