I was curious about this. My biology teacher freshman year said that bacteria are living. If so, do they have spirits? Thank you!
Menley
___________________________________________
Dear Menley,
We read the following in the Pearl of Great Price: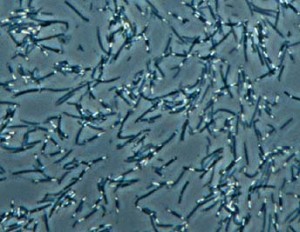 5 And every plant of the field before it was in the earth, and every herb of the field before it grew. For I, the Lord God, created all things, of which I have spoken, spiritually, before they were naturally upon the face of the earth. For I, the Lord God, had not caused it to rain upon the face of the earth. And I, the Lord God, had created all the children of men; and not yet a man to till the ground; for in heaven created I them; and there was not yet flesh upon the earth, neither in the water, neither in the air; Moses 3:5
From this we learn that everything has a spirit form, this would include bacteria. It would however be a mistake to assume that just because everything has a spirit that all spirits are equal or of the same nature. We simply do not know enough about how the Lord has designed things to truly understand what the differences might be.
Gramps