Dear gramps,
I'm not a Christian but I believe in Christianity very strongly. Two months back I saw a dream early in the morning where I found myself in my school where I was sitting with my old friends in a bus. They all were discussing about scary ghost stories. I became very angry I said stop talking about all these bad ghosts lets talk about Mormons and angels. And then an angel with a white dress came up to me and blesed me and I felt his touch as if it was all real and then I woke up. Its strange because I didnt even knew anything about Mormons. I heard this word for the first time. Can you please tell me what this dream means?
Sneha
______________
Sneha,
Just in reading what you've shared, the dream could have many meanings. From merely the importance of focussing on the positive in life rather than the negative, to the reality of good and evil in the world, and the dangers of evil compared to the blessings of good.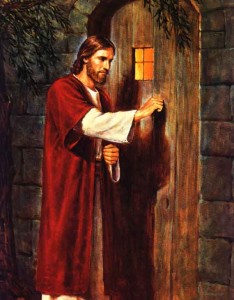 It also could mean it's time you started taking a serious look at your spiritual growth and give The Church of Jesus Christ of Latter-Day Saints a sincere look especially. God is indeed mindful of us all, and when he sees the time is right, he knocks at the door of our souls and waits for our answer. If you haven't done so, pray to God alone in the name of Jesus Christ for an answer to this dream. Lean upon God for your strenth and understanding, and he will always answer and support you.
-Gramps