Who dresses the male members of the church for burial?
Rhonda
______________
Rhonda,
If the deceased man is to be dressed in temple clothing, it will be an endowed Melchizedek Priesthood holder. The Bishop will ask either the High Priest Group Leader or the Elders Quorum President to assign someone based on this criterion to ensure that he is dressed properly.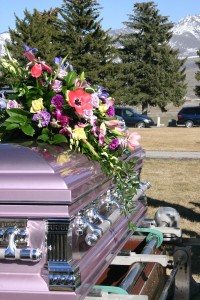 If the deceased is not endowed, then the family may ask close friends and family members to assist or even allow the funeral home to handle it completely.
Also taken from the Church Handbook of Instructions:
"If possible, deceased members who were endowed should be buried in temple clothing. In some circumstances, the bishop may ask the high priests group leader or elders quorum president to assign an endowed man to dress or oversee the proper dressing of a deceased endowed man. These leaders ensure that the assignment is given to a person who will not find it objectionable. Guidelines for dressing deceased members are provided in Instructions for Clothing the Dead Who Have Received Their Endowments. Leaders may obtain these instructions from Church Distribution Services."
-Gramps
(Visited 158 times, 1 visits today)