Question
Gramps,
What is the basis for the understanding that an engaged/betrothed heterosexual couple cannot make love prior to their wedding?
Alexander
Answer
Alexander,
1. "Children are entitled to birth within the bonds of matrimony" – emphasis mine. Even in this modern world with several forms of birth control, couples continue to be surprised by pregnancy. Let's not spin that roulette wheel.
2. Not all engagements end in marriage. True, the same argument could be made about marriages and divorce, but divorce is only allowed because of the hardness of your hearts. I'd hate to think what that means about us if we were to permit sex before marriage when there's even less commitment.
3. Sex in marriage is a good thing.  During sex, your body releases hormones to emotionally bond you to your partner. Before you make that commitment, make the covenant.
4. Don't "be one" sexually until you're actually "being one" in all aspects.
"Such an act of love between a man and a woman is—or certainly was ordained to be—a symbol of total union: union of their hearts, their hopes, their lives, their love, their family, their future, their everything. It is a symbol that we try to suggest in the temple with a word like seal. The Prophet Joseph Smith once said we perhaps ought to render such a sacred bond as 'welding'—that those united in matrimony and eternal families are 'welded' together, inseparable if you will, to withstand the temptations of the adversary and the afflictions of mortality. (See D&C 128:18.)
"But such a total, virtually unbreakable union, such an unyielding commitment between a man and a woman, can only come with the proximity and permanence afforded in a marriage covenant, with the union of all that they possess—their very hearts and minds, all their days and all their dreams. They work together, they cry together, they enjoy Brahms and Beethoven and breakfast together, they sacrifice and save and live together for all the abundance that such a totally intimate life provides such a couple. And the external symbol of that union, the physical manifestation of what is a far deeper spiritual and metaphysical bonding, is the physical blending that is part of—indeed, a most beautiful and gratifying expression of—that larger, more complete union of eternal purpose and promise."
5. I'm traditional and sporting. That means you have 10 seconds to get out of my house and away from my granddaughters.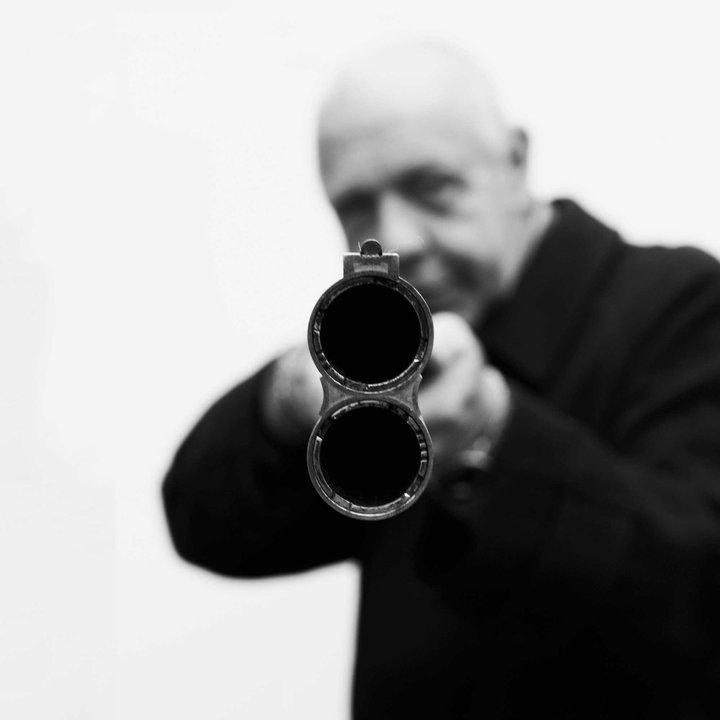 Elder Jeffrey R. Holland had this to say:
You must wait—you must wait until you can give everything, and you cannot give everything until you are at least legally and, for Latter-day Saint purposes, eternally pronounced as one. To give illicitly that which is not yours to give (remember—"you are not your own") and to give only part of that which cannot be followed with the gift of your whole heart and your whole life and your whole self is its own form of emotional Russian roulette. If you persist in sharing part without the whole, in pursuing satisfaction devoid of ­symbolism, in giving parts and pieces and inflamed fragments only, you run the terrible risk of such spiritual, psychic damage that you may undermine both your physical intimacy and your wholehearted devotion to a truer, later love. You may come to that moment of real love, of total union, only to discover to your horror that what you should have saved has been spent, and—mark my words—only God's grace can recover that piecemeal dissipation of your virtue.  Of Souls, Symbols and Sacraments
Gramps