Is baptism and confirmation in our temples sufficient to allow spirits in spirit prison to enter paradise in the spirit world? Someone in priesthood today was telling us that in order to cross the gulf into paradise that all of their temple ordinances must be completed, including their endowment and sealing.
Ken
Based on these scriptures, it would appear that the righteous would be received to spirit paradise.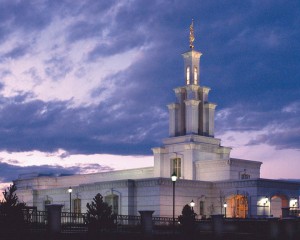 The paradise of God must deliver up the spirits of the righteous, 2 Ne. 9:13
The spirits of the righteous are received into a state of happiness, which is called paradise, Alma 40:11–12
Christ ministered to the righteous spirits in paradise, D&C 138
Under the same logic of the Priesthood lesson you received, would Mother Teresa be sent to spirit prison? I wouldn't think so.
Gramps