Question
Dear Gramps,
I have been reading a lot about exaltation. My question is this: if we become like God and have the same powers as Him, then what will God's purpose be? I read that once we exalt to the highest level, we will have spirit children, and will rule over other planets. Where does this come from? Was it a vision of Joseph Smith's? Any biblical background to this?
Beth
Answer
Beth,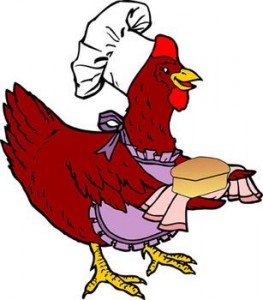 I think you have some misconceptions about exaltation and our relationship with God. God is not a supreme superhero who, after we finish the tests in the application process, gives us our own powers and a place on the team. The plan of salvation is closer to the story of the little red hen. The little red hen solicited help from other barnyard animals for assistance in planting wheat. No one comes to help. She also works alone when it comes time to harvest, thresh, and grind the wheat into flour. She again works solo to bake the flour into bread. Oddly enough, when it comes time to eat the bread, there are plenty of volunteers to help out, but the red hen also eats the bread alone. Her meal is the natural reward for her specific efforts.
Contrast the little red hen's natural reward with many arbitrary reward systems we see around us. If you pay the price to attain athleticism, you receive as a natural reward good health, discipline, and peer respect; but then on top of this we add trophies and medals. If you pay the price to attain academic success, you receive as a natural reward a sharp mind, discipline, and peer respect; but then on top of this we add degrees and accolades.
Exaltation is the natural reward for those that have earned it. It is not an arbitrary award piled on to the recipient's achievements; it is the culmination of those achievements. "I give unto you a new commandment," says the Lord, "that you may understand my will concerning you; Or, in other words, I give unto you directions how you may act before me, that it may turn to you for your salvation" (D&C 82:8-9). Just as the hen was not performing random tasks to earn the reward of a loaf of bread, so also God's commandments are deliberately calculated to instill in each of us a celestial nature.
Those who love celestial principles will leave a celestial life in a celestial realm with other celestial beings. While much of this glory has been revealed to us (D&C 76, 130, 132), the work of these beings has not been fully revealed to us. You are correct that exalted couples will enjoy working with their children hereafter (D&C 131). I don't know about ruling over other planets, but the words "dominion" and "kingdom" are used throughout the scriptures (D&C 121:46, 132:19). I think there is wisdom in staying within the scope outlined by our seers.
Outside of the scriptures, our prophets have made some comments about man's eternal subordination to God, and Jesus' ongoing relationship with His Father. In the King Follett Discourse, Joseph Smith rhetorically asks and answers for Jesus:
"What did Jesus do? Why; I do the things I saw my Father do when worlds come rolling into existence. My Father worked out his kingdom with fear and trembling, and I must do the same; and when I get my kingdom, I shall present it to my Father, so that he may obtain kingdom upon kingdom, and it will exalt him in glory. He will then take a higher exaltation, and I will take his place, and thereby become exalted myself. So that Jesus treads in the tracks of his Father, and inherits what God did before; and God is thus glorified and exalted in the salvation and exaltation of all his children" (Teachings of the Prophet Joseph Smith 347).
If you want to know what exaltation in the celestial kingdom will be like, take a look at the lifestyle lived obeying celestial laws. It will be a life of service, mercy, family, stewardship, charity, and long suffering. Living a godly life will (surprise) lead to a godly life hereafter.
Gramps