Will Satan who represents evil be bound forever for all of Heavenly Fathers children and all earths? Will this struggle be an eternal one for all worlds as they are created and populated with mankind? My son asked me this question and I wasn't sure how to answer him. This has made me think about the last judgement. Is it for every being that has been created and ever will be created or is it just for this world? Isn't Christ's atonement for all of Gods children on all worlds? Does that mean so is the last judgement?
Anonymous
________________
Just as good and righteousness are eternal principles, evil and wickedness are also eternal principles. In order for one to exist, the other must also exist.
2 Nephi 2:11-13
11 For it must needs be, that there is an opposition in all things. If not so, my first-born in the wilderness, righteousness could not be brought to pass, neither wickedness, neither holiness nor misery, neither good nor bad. Wherefore, all things must needs be a compound in one; wherefore, if it should be one body it must needs remain as dead, having no life neither death, nor corruption nor incorruption, happiness nor misery, neither sense nor insensibility.
12 Wherefore, it must needs have been created for a thing of naught; wherefore there would have been no purpose in the end of its creation. Wherefore, this thing must needs destroy the wisdom of God and his eternal purposes, and also the power, and the mercy, and the justice of God.
13 And if ye shall say there is no law, ye shall also say there is no sin. If ye shall say there is no sin, ye shall also say there is no righteousness. And if there be no righteousness there be no happiness. And if there be no righteousness nor happiness there be no punishment nor misery. And if these things are not there is no God. And if there is no God we are not, neither the earth; for there could have been no creation of things, neither to act nor to be acted upon; wherefore, all things must have vanished away.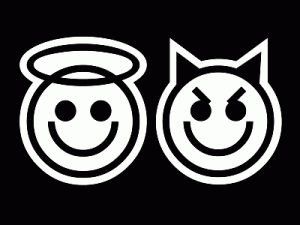 God has given us our agency to choose between good and evil. If evil does not exist, then we lose the power to make a choice.
Satan is currently the strongest spirit who chose evil. He will not reign forever, but evil will continue to exist in some fashion through eternity, just as righteousness will.
As for the final judgement, this life we have been given is a gift from Heavenly Father to all his children. He's going to do this once, and that's it. Then those of us who have obtained our exaltation will learn and grow to become more like Heavenly Father is. Exactly what that entails is not a complete picture right now, but we are assured the happiness and glory we can recieve is unimagineable to our minds right now.
-Gramps