What do you know about the Milky Way Galaxy with reference to Heavenly Father's Universe?
Max
________________________________________________
Dear Max,
I know that the Milky Way galaxy is as one grain of sand among the seashore of galaxies He has created. Although innumerable to man, He can number them, and know each one, as well as know each planet and star contained in them all. I don't know how it is possible with Him, other than the simple notion that He is all-knowing.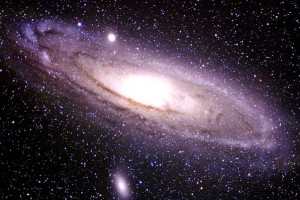 Each time I see images of deep space taken from telescopes that can reach farther and farther into space, I think of His glory and majesty. I also consider that He has time for each one of us. He knows us, and loves us enough to be concerned for our individual trials and challenges.
I think it's simply incredible.
Gramps