What lineage are the Polynesian peoples?
Pat
_________
Pat, on the whole, there isn't an official Church position on the origin of the Polynesians. That being said, a number of Apostles have opined that they are descendants of Lehi. President Joseph F. Smith said, "You brethren and sisters from New Zealand, I want you to know that you are from the people of Hagoth" (quoted in New Zealand Area Conference Report, 20–22 Feb. 1976, p. 3). Hagoth was the great ship builder mentioned briefly in Alma 63.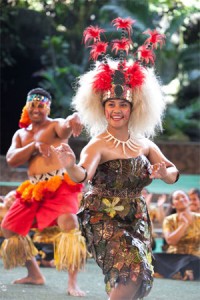 "And it came to pass that Hagoth, he being an exceedingly curious man, therefore he went forth and built him an exceedingly large ship, on the borders of the land Bountiful, by the land Desolation, and launched it forth into the west sea, by the narrow neck which led into the land northward. And behold, there were many of the Nephites who did enter therein and did sail forth with much provisions, and also many women and children; and they took their course northward. And thus ended the thirty and seventh year.
And in the thirty and eighth year, this man built other ships. And the first ship did also return, and many more people did enter into it; and they also took much provisions, and set out again to the land northward. And it came to pass that they were never heard of more. And we suppose that they were drowned in the depths of the sea. And it came to pass that one other ship also did sail forth; and whither she did go we know not."
President Kimball was of the same opinion as President Smith and shared it with the Pacific Islanders. During a groundbreaking ceremony, President Kimball said "We realize that when Hagoth came here, he must have had some inspiration. He came from the Mainland, out here to the islands, and peopled the South Seas. There are thousands of islands, many of which are populated by the people here."
-Gramps