A question came up in my Institute class "Is there need for repentance in the Celestial Kingdom?"…the answer must have something to do with repentance being an eternal principle and our on-going progression perhaps?
Malcolm
______________
As far as I know, up until the final judgement we are able to repent of our sins. After that, we are unable to make use of repentance. This is expressed in that whatever kingdom we attain after the judgement, we may rise to the highest level within that kingdom, but we cannot enter a higher kingdom.
This life is where we are given time to not only make mistakes, but to learn from them and turn from those activities that prevent us from returning to the presence of Heavenly Father. Repentance is possible in Spirit Prison, but is also far more difficult.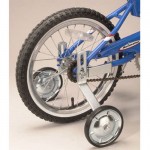 While repentance is an eternal principle, it is not eternally applicable to us personally. Perhaps it is somewhat akin to training wheels. We can lean upon them when we don't know how to ride a bicycle, but once we do learn how, they become unnecessary.
-Gramps