Dear Gramps,
I am very confused. In the Journal of Discourses there are a few quotes by John Taylor saying that any person who has an abortion can never receive eternal life in the celestial kindgom. Today Elder Boyd K. Packer has said that you can be forgiven of an abortion, and even Elder Russel M. Nelson has said those that did not fully understand what they were doing can be forgiven. I guess for someone who has had a very hard life and ended up having an abortion, I am scared and just don't know what to believe and have faith in? Can I ask the Lord for personal revelation on this matter regarding my life since we are getting mixed messages from the leaders? I am now sealed in the temple and for the first time in my life understand the gospel and desire to live the commandments and receive eternal life. But because of the mixed messages on this subject, it is hard to me to find peace, joy, and happiness in my day to day life.
Thanks you – Confused
Dear Confused,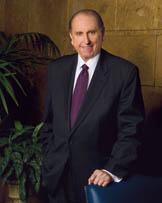 Let me give you a very simple key to cut through your confusion and your doubts. Follow the living Prophet and Apostles over the dead ones. The living ones are the ones that God calls and speaks through to guide us in our day so we know his will.
It seems pretty clear you are worried about your personal status, and abortion is with out a doubt a very serious sin. But you also say that you have been sealed in the temple. You can't go to the temple without having a bishop interview you for worthiness to enter. Did you confess to him about the abortion? If you did and he cleared you to be sealed then you are fine. You have confessed to the Lord appointed and been judged as ok to enter the Lord's house. If you did not confess to the bishop either because of embarrassment or fear, you need to do so now without delay.
Now lets hit the root of the confusion. Abortion is a very grievous sin and you would expect the Lord to have a consistent standard. He does, you just aren't seeing it. It is to whom much is given much is required, and he that sins against the greater light and knowledge has the greater condemnation. In John Taylor's day the light that said you do not abort was shining very brightly. No only in the church, but in the society and culture of the day, it was simply unacceptable back then. And John Taylor spoke accordingly for his time.
However over the years that light has been dimmed drastically. The church still holds the standard as high and as bright as it can, but the society and culture of today consider it a perfectly valid and in some cases preferred option. That makes this light very dim indeed. That is why the Elder Packer and Elder Nelson have spoken the way they have for our day.
People make mistakes, young people struggling in the dark or dim light that is our culture of today can make some very serious mistakes simply because they didn't see a better path. The Lord understands this and will forgive all who earnestly seek him, and his forgiveness.
Gramps