I enjoy reading your answers to questions that puzzle people. I just have a comment on the question of 3 Nephi 9:20. When I was baptized I did not know the Holy Ghost was part of me in the way that I do now. When a person like myself and also as the Lamanites had no clue what they would feel since they did not, as myself know how the Holy Ghost works. The Holy Ghost worked in their lives but they didn't understand it is what I think is being said. In other words we sometimes don't realize how the Holy Ghost affects our lives. I hope this makes sense. Because I have been to many baptisms and have seen the same thing they are talking about in 3 Nephi 9:20. Thank you.
Ray
____________
Ray,
Thanks for your thoughts and insights. Back when John asked me about this verse (Baptized and knew it not | Ask Gramps) he specifically was wondering about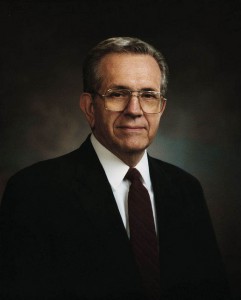 its relationship to Doctrine and Covenants 137. I responded as best I could in that context. Your experience in light of this verse places you in some excellent company. President Boyd K Packer has commented a few times on this verse, sharing an understanding similar to what you've expressed. In his classic "Candle of the Lord" talk, he relates:
"Several years ago I met one of our sons in the mission field in a distant part of the world. He had been there for a year. His first question was this: 'Dad, what can I do to grow spiritually? I have tried so hard to grow spiritually and I just haven't made any progress.'
"That was his perception: to me it was otherwise. I could hardly believe the maturity, the spiritual growth that he had gained in just one year. He 'knew it not' for it had come as growth, not as a startling spiritual experience.'
You may also enjoy similar remarks in his April 2000 General Conference address, "The Cloven Tongues of Fire".
-Gramps