Could you please explain 3 Nephi 9:20 – 20?  And ye shall offer for a sacrifice unto me a broken heart and a contrite spirit. And whoso cometh unto me with a broken heart and a contrite spirit, him will I baptize with fire and with the Holy Ghost, even as the Lamanites, because of their faith in me at the time of their conversion, were baptized with fire and with the Holy Ghost, and they knew it not.
If they had participated in a physical ordinance such as baptism by immersion surely they would have known they had been baptized. Does it relate to D&C Section 137 that states ordinance work is not necessary to receive Celestial glory, truly making God, no respecter of persons (Romans 2:11)?
John
__________
Dear John,
Baptism as we currently do it has two parts. The baptism, and then the confirmation. Also known as the baptism of water and the baptism of fire and the Holy Ghost.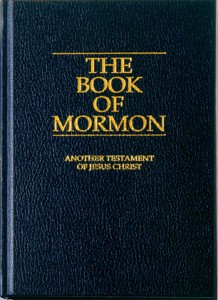 It is very clear from the Book of Mormon that they knew and performed water baptisms. It would appear from the verse you quoted that at least in the case of the Lamanites they didn't do confirmations We don't know why. We simply know that once converted they were righteous and did everything that they were suppose to.
That is the real point here. They made the effort to do what the Lord commanded of them, and the Lord accepted it, and provided a way to overcome that which for whatever reason they could not do.
Gramp