Dear Gramps,
What is the "fire"when you are baptized by fire? Looking through the scriptures I am finding a lot of comparison of fire and angels. So I have come to believe that it is angels surrounding you and partaking in giving the gift of the holy ghost. Am I way off?
Tiffani
______________________________________________
Dear Tiffani
You are very close.
Lets look at some scriptures on the subject Doctrine and Covenants 20:41
41 And to confirm those who are baptized into the church, by the laying on of hands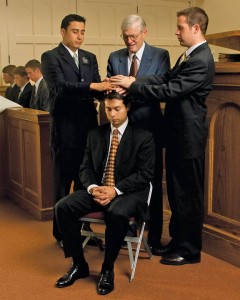 for the baptism of fire and the Holy Ghost, according to the scriptures;
From this we learn that the baptism of fire comes from the the laying on of hands when one is confirmed and given the gift of the Holy Ghost.
This is a spiritual event that will purify and sanctify us, if we are worthy, and striving to do the will of God. This is why it is necessary to work with those that want to be baptized to make sure they have faith and have repented of their sins, so that they can also receive the baptism of fire and have the companionship of the Holy Ghost. Because until such faith and repentance is there it will not happen.
Gramps