I wonder if all the people in all the other worlds were in the same spirt world that we were before we were born? Do we know them? Are they are brothers and sisters? I have learned so much from reading your answers to questions. Thank You!
Nancy
__________________
Nancy,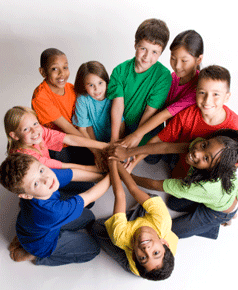 All the spirit children of Heavenly Father are brothers and sisters to us. While the veil drawn over our minds at birth keeps this information from us, it is interesting to wonder at just how extensive our spiritual family is. Just imagine that all of humanity, through all the centuries of earth, represent a mind-boggling number of siblings we have. Moses was shown the many worlds that God had created, and Heavenly Father told Moses he would teach him about the Earth, its inhabitants, and the heavens. Moses' reply was interesting;
Moses 1:36
36 And it came to pass that Moses spake unto the Lord, saying: Be merciful unto thy servant, O God, and tell me concerning this earth, and the inhabitants thereof, and also the heavens, and then thy servant will be content.
It would not surprise me to learn that we personally knew many more of our siblings than we can imagine right now, that we loved them, and that we were all excited to be part of Heavenly Father's great plan. Until we pass from this life, I suppose we'll just have to wait for the sure answer.
-Gramps