Must I, as an endowed member, be buried in my temple clothing? Also, may I choose to be cremated instead of buried? I have always felt cemetaries to be a waste of space in our over crowded world.
Kathy
_________________________________________
Kathy,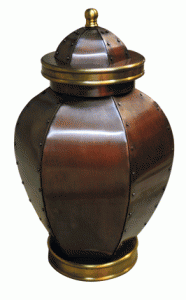 There is no hard and fast rule about burial over cremation. There are indeed many parts of the world that simply have no room for burial, so cremation is really the only option. The position of the LDS church is that burial is preferred specifically because then the body can be dressed in the temple clothing. There is an important reason in this. Your views are yours to have, and ultimately the choice is yours to make. If you are buried, it is expected that you be buried in temple clothing, though again if you don't wish to be, simply state in your will that such is the case.
-Gramps