Dear Gramps,
As I understand it, there was no death prior to the fall of Adam, but is it possible that death was allowed DURING the creation itself, hence the evidence of a lot of dead dinosaurs and fossils which would appear to "pre-date" the time of Adam? Is there any scriptual or general authority comment on dinosaurs? Many thanks. Keep up the good work.
Elder Open Minded
Elder Open-Minded,
Let me give you a slighly different perspective that is scripturally based:
Abraham 4:1
1 And then the Lord said: Let us go down. And they went down at the beginning, and they, that is the Gods, organized and formed the heavens and the earth.
"To organize. God, working through his Son, Jesus Christ, organized the elements in nature to form the earth. Heavenly Father and Jesus created man in their image."
Let's speculate for a quick minute: the Earth was organized. From what? The matter around to be formed.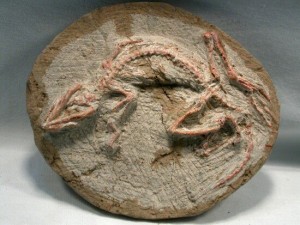 Ever hear about any scientific reports that claim that the Earth is billions of years old? They're right. But if these scientists are right, are the scriptures right? YES! Because the Earth was created with matter that was already in existance.
Could it be that these dinosaurs existed before our world was formed? Were they a part of preparing the earth for man? Just another possibility.
It is also possible that the dinosaurs were created to prepare the earth before man to be brought into the world. We really don't know exactly how long those "days" took in the scriptures.
As far as any general authority reference, I couldn't find any.
Hope this helps!
Gramps