Dear Gramps,
In college I went to my bishop to confess my immoralities and an abortion I had had in high school. I meet with him but he never held a disciplinary counsel or worked with me. I ended up transferring school, got married, and years later my husband and I decided to become active in the church again. So we went to our then bishop in our ward to confess our immoralities that occurred before we wed. After a disciplinary counsel and being disfellowshipped, some weeks later I went in to tell him of the struggle I had in high school. His response was well you already told your last bishop. I have always worried because that first bishop never held a counsel or worked with me personally. I'm now very active in the church and my husband and I have been sealed in the temple, but I worry that maybe something more needs to be done. Do you think I need to go and confess to my bishop about what happened to me in high school.
Thank you,
Questioning
_______________
Dear Questioning,
A good rule of thumb is that if you feel you need to talk to the Bishop about an indiscretion, then go do it. He is your judge in Israel and can tell you if it's something you need to work on formally through him, or that you can work on the repentance process yourself. Keep in mind that not every sin need to be confessed to the Bishop, nor does it need to go through formal disciplinary steps for you to receive forgiveness. He is there to help and guide you. For absolution, you need to turn to the Lord. Only he can truly forgive you. And quickly forgive you he will.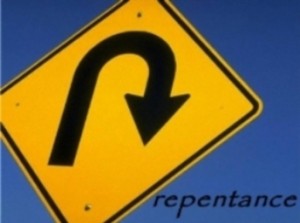 With that in mind, I would not be surprised if your Bishop say's that it is far enough in the past that you need not go through a formal repentance process involving him. We have been told by the Lord that we need to forgive those who trespass against us. I believe this includes us trespassing against ourselves, and forgiving ourselves is the hardest part of the repentance process. While what you did in High School may still be a thorn in your side, I suggest you be very prayerful about it and ask the Lord to not only forgive you, but to also help you to be able to forgive yourself.