I've self-harmed, attempted suicide, denied Christ, had more than one sexual relationship with guys I had no feelings for, allowed another girl to kiss me, been involved with drugs and alcohol, as well as several other things that I know are against the church. I know a lot of it is wrong. How much of it do I tell my bishop when I get enough courage to talk to him? By the way, I have stopped it all.
Sincerely, McKendra
___________
McKendra,
I would advise putting it all on the table between you and the bishop. Together you can work through it item by item. Those things that need to be repented for will be worked on, and those that do not will be left in the past.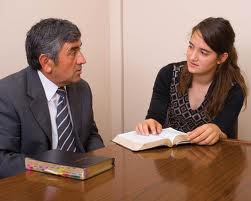 Most importantly, having been through some talks of my own with my bishop over the years, I can tell you that when you're done with the first meeting, you will not believe how good you feel. It always surprised me, at least. Trust in God, and trust in his love for you. The repentance process can seem daunting, but it is truly one of the greatest gifts we have. It is one of the most important tools in our lives because it helps us remove those things from our lives that keep us from returning to Heavenly Father's presence. It also helps us feel more happiness in our lives, and more of God's love for us all. I pray that the peace and love of God will be your companions through this part of your life, and always.
-Gramps