I am the Primary president and we are going to have a practice for the children's program in the chapel. Do they need to wear Sunday dress or not? We will be eating afterwards in the gym.
Vicky
_____________
Vicky,
I would think Sunday dress would be appropriate for a few reasons:
-It is in the chapel, the most important part of the church building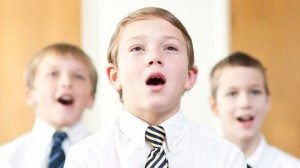 -Practicing in Sunday dress will help (albeit in a minor way for some) the children understand the need for reverence in the chapel at all times
-Practicing in Sunday dress would make it a dress rehearsal…it's what they'll be wearing during the program itself.
I have to also say I don't see any serious problem with regular clothes for a rehearsal, but being in Sunday dress just seems to have the potential to help with the reverence part. Keep in mind, if the kids are in Sunday dress, the adults will have to be as well.
Gramps