Dear Gramps,
I have a daughter who have a serious drug addiction to meth. My question is, has she lost her free agency at any certain point because of the drug addiction?
Tammy
Dear Tammy,
I am very sorry to hear about your daughter's addiction. Before I answer your question I want you to first remember that with God, all things are possible, including overcoming an addiction.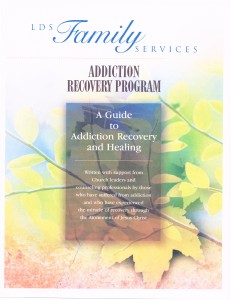 By it's very nature, addiction is surrendering one's free agency to something. That could be drugs, pornography, nicotine, alcohol and many other things. So in a sense, yes, a person free agency can be lost. However, we need to keep in mind the first three steps in all 12 Step Groups; First is to accept that we are powerless over our addiction and that our life has become unmanageable, second is to believe a power greater than ourselves can restore us and three, and this is the step about agency, that we decide to turn our will and our lives over to God the Father and Jesus Christ. (LDS Family Services: Addiction Recovery Manual, iv) So while your daughter has surrendered her agency over to meth, she can shift and surrender her agency over to our Father in Heaven and Christ. It is possible, I've personally seen it happen with many people. Some people who seemed like a lost cause but have persevered and won the battle over their addiction.
So don't give up hope for your daughter. Keep on loving her. See if there is an LDS Addiction Recovery Group nearby and if they, or a Narcotics Anonymous group have an Al-Anon meeting that you can attend. Also, read When a Loved One Struggles with Addiction by Corrie Lynne Player in the January 2005 Ensign, and also M. Russel Ballard's talk titled O That Cunning Plan of the Evil One from the October 2010 General Conference.
Addictions are a trap that is possible to get out of so long as we constantly pray and love the addicted one, and the addict reaches out for help and put's the Atonement to work in their life.
Gramps