Is there any criteria that is objective and not subjective, to determine if someone is a false prophet?
Robert
_____________
Robert,
There absolutely is a criteria that all prophets of God must meet. If you pray to Heavenly Father about a potential prophet, and the Holy Ghost confirms that he is a true prophet, you may safely accept that man as a chosen spokesman for the Lord Jesus Christ.
The beautiful thing is we have been advised from biblical times to do just this. We may be surrounded by truth in our lives, yet if we never approach Heavenly Father with questions about where it is and who is sharing it, we'll never be certain of where it can be found.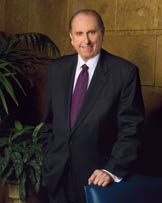 Heavenly Father wants us to be certain, and he uses prophets to spread the truths we need. We must be sure of the messenger before we can trust the message, and Heavenly Father wants to hear from us if we are unsure. He will guide you in all things, Robert, so push hesitation aside and lean upon God as he asks. He will never let you down.