Why can't Prince William and Catherine Middleton marry in the temple instead? If they did get married in the temple will this hurt their image and their reputation?Does D&C 76:75 apply to this by their actions?
Wondering,
Dear Wondering,
I have a simple answer to your question concerning Prince William and his new bride. They are not LDS and therefore can't get married in the temple.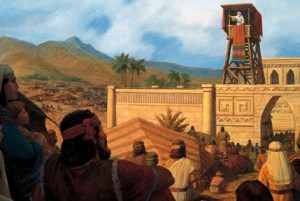 In England, it is required by law to have a public wedding. If they were LDS, they'd have their wedding first, then a sealing ceremony at the temple.
Also, King Mosiah and King Benjamin come to mind as examples of Kings who were faithful to the end.
Gramps