Hi Gramps,
Could you please tell me does my husbands ex wife need to give permission for he and I to be sealed in the temple?   She is threatening this. She committed adultery on him as well. We know he needs a sealing clearance, but can she stop us from being sealed?
Kind Regards
Maree
Dear Maree,
Nope your husband's ex wife does not need to give permission. She is mistaken to believe that it is needed.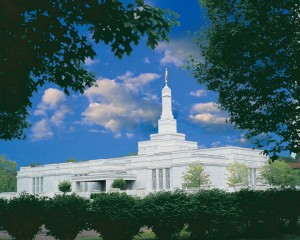 What will happen is the Priesthood authorities will investigate why the sealing is being cleared. It is a serious matter and they will treat it as such. As part of this investigation they will invite both parties to the sealing to present their side of the story, because there is always two sides. Then with the facts gathered they will then decide to clear sealing or not.
So the ex will have a chance to respond, but they will only wait for so long for her to do so. If she doesn't respond in a timely manner they will assume she doesn't wish to respond and move forward. If she does respond the Priesthood Authorities will have all the related church records so they will know her status. Having an ex who is bitter, spiteful, and full of hate trying to stop their former spouse from moving on is pretty common.
So really the only thing you and your husband has to worry about is if there is something in the prior marriage he didn't come clean about. If he is fully repented through the proper priesthood authority and has reached the point were they think he is worthy to be sealed, then there is nothing she can really say or do to stop it.
Gramps