How do you get to heaven?
Steve
___________
Steve,
What a wonderful question! In a nutshell, how we get to heaven lies in demonstrating through word and deed our unflinching committment to obeying Heavenly Father at all times of our lives. We have to show that obedience to truth and righteousness is the most important thing in our lives.
Now, the details about this answer show not only what a great reward lies ahead for those of us who get there, but it also shows how much love Heavenly Father has for us all, especially those who may not have been too faithful in their lives.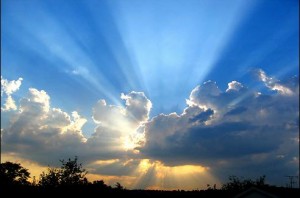 You see, Heaven is comprised of three major divisions, the Celestial Kingdom, the Terrestrial Kingdom, and the Telestial Kingdom. We call them Degrees of Glory, but they're all part of Heaven. The good news is that nearly all of God's children will wind up in one of these three kingdoms.
In other words, most of us will make it to some part of heaven, but the highest part of heaven is reserved for those who were as obedient to Heavenly Father as possible. They are the ones that will realize their fullest potential and become joint-heirs with Christ as promised in the New Testament.
Gramps