I have been taught by every church leader I know that every soul has a chance to get a body to come to earth to be tested. This including Heavenly Father and Jesus. Why, then, does the Holy Ghost not get this opportunity? I know that "he would not be able to dwell with in our hearts" if he had one, but this still does not explain the contradiction in doctrine.
Sarah
Dear Sarah,
Why do you assume that the Holy Ghost will not? Why do you jump to a doctrine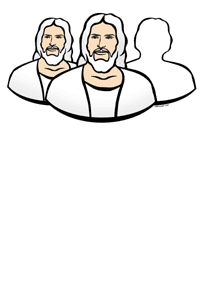 contradiction (and its implicit complaint against God, church, and church leaders) rather then a simply saying 'I don't know or I don't understand'?
The Holy Ghost has a job to do. One aspect of that job requires him not to have a body. Nothing says that particular aspect of job will always be required.
How will it all work out? I have no idea. But I have faith that God the Father, Jesus Christ, and the Holy Ghost all do, and that they are working toward it.
-Gramps