Question
Gramps,
How can an illegal alien qualify for a temple recommend if they are not "honest in their dealings with their fellowmen?"  They do not "obey, honor and sustain the law;" and are not "honest and true" as directed in the recommend questions and 12/13 articles of faith.
John
Answer
John,
I can understand how you would feel about the issue and how the Church has responded with their press releases. And I cannot guarantee that you will like my own response to your question to make you feel at peace with it either.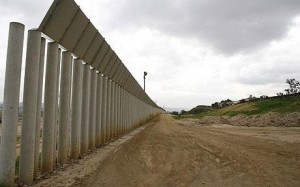 When a family is considering crossing the border illegally, they must have made some decisions based on certain information.
1) Can they support their family where they are?
2) Are things going to get better anytime soon where they are?
3) Isn't supporting a family and helping their kids an honorable intention?
So, they can either come across the right, legal way (which may take many years due to the immigration system in the US), or they can just get here, risk their own lives and see what happens.
Things must be really bad where they are to risk their lives through tunnels, rivers, fences, etc.
Is wanting to support a family an honorable thing? I would say yes.
I also believe that the Church made this statement to clearly show that they are not part of law enforcement, that confessing to this to a Bishop or Stake President means that they aren't going to be reported to local immigration authorities.
The Church needs to be a safe place for all of God's children. Those who have temporal needs need to feel comfortable in counseling with their Bishop for those needs.
Those who are eligible for temple recommends are also those people who are contributing members of society. They pay tithes. They contribute in church service. They are teachers. They are leaders. It's not like we have a bunch of drug-selling, murdering gang members who are forming a line to get into the temple.
If one was here illegally, but is contributing to society, I would hope that they were working towards citizenship as well. I would say that this is part of the repentance process.
Gramps