Dear Gramps,
A few years ago when I was not very faithful in the gospel, I got my sister-in-law started on making illegal copies of movies borrowed from rental outlets and the library. I provided her with the software and instruction on how to do it. I have since become convinced of the wrongfulness of the activity and abandoned it. However she continues to do it far more than I ever did—dozens of titles a month. I created a monster I cannot stop now. Any advice?
Concerned
_________
Dear Concerned,
Your plight sounds much like that of Alma the Younger when he repented and turned from his prosecution of the church. He had turned many away and they continued down their own personal roads of destruction, mocking him for his renewed righteous vigor. He was sorrowful and wished he could do more for them. However, their choices were their own, and the best Alma could do was to lead by example.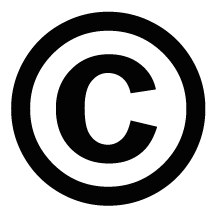 You, likewise, can lead by example and leave your sister's agency in her own capable hands. Pray that the spirit will touch her as it touched you, and enlighten her to a full realization of the wrongness of her actions. Then trust in the hand of God, that He will work His miracles in His way and in His own time. It is a heavy burden to bear, when we see how our wrong choices can so heavily influence others, but we can likewise have that burden lifted when we become repentant and seek to make amends for our sins.
Gramps