Hi Gramps!
I would like to know why the church "strongly discourages" the use of donor eggs in in vitro fertilization. If I knew the reasoning I feel my husband and I could make a more informed decision, as the handbook states that it is the husband and wife's decision. We would like to do the right thing. Do you know or can you speculate on the reasoning? Do you know how I can find out? Any information would be appreciated!
Leanne
____________
Dear Leanne,
Here is the Church's policy you reference with regard to in vitro fertilization:
"The Church strongly discourages in vitro fertilization using semen from anyone but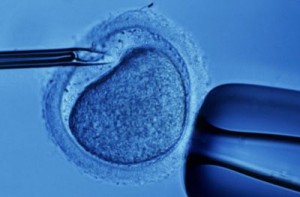 the husband or an egg from anyone but the wife. However, this is a personal matter that ultimately must be left to the judgment of the husband and wife. Responsibility for the decision rests solely upon them" (Church Handbook of Instruction 21.4.7).
I am not on familiar terms with anyone who contributed to the handbook, so I will not speculate as to the purpose behind this policy. Since you feel you need more spiritual guidance in finding a solution, I strongly urge you to visit with your bishop, who is your spiritual leader. You and your husband should counsel with him on this policy, then meet together again as a couple before the Lord and come to a consensus. Use your best judgment and seek the Lord's confirmation.
-Gramps