Hey gramps,
I am from the Netherlands, I'm 16 years old, and I have a question…I recently heard that the world we are living on is the only world where Jesus lived his life as a human, is this true? I've asked this queston to both my parents who are members of the church before I was born, and they both answered yes.  But isn't it odd that we are living on that very chosen planet? Could you please inform me about this statement?
Jeroen
_________________
Jeroen,
First of all, your parents are right, but let's examine it a little. Each of us only gets one chance to live on this earth. As much as we would like another shot, for whatever reason, because of the veil that is drawn over our minds upon birth, such a case of reincarnation would be useless.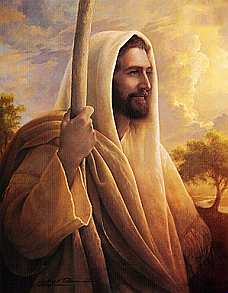 Now consider Christ. His role as Savior was to suffer for all the sins of mankind to provide a path back to Heavenly Father. In that role, he fulfilled his duty. He also had to die in the flesh, then become the first to experience resurrection, or a reuniting of the spirit with a physical body. In that role, he also fulfilled his duty.
So the question then becomes; Would Christ need to go through mortal birth, life, ministry, then atonement and death for each world bearing Heavenly Father's children?
If the answer is no, then the full depth of suffering Christ endured in the garden becomes even more difficult to grasp. Along with that, the full depth of love and commitment to us all in doing what only he could do also becomes unimaginable in scope.
If the answer is yes, then realizing that he must endure such suffering for who knows how long, over and over again either raises his level of commitment to a higher level, or more importantly, highlights how such a process is unweildy and rather cruel. Just imagine, by comparison, having your wisdom teeth pulled out. Would you prefer a separate trip for each one, or one trip and get it over with?
What needs to be remembered is that when Moses was shown all the worlds God had created, he was only told about our world in any detail at all. The only thing we know about the other worlds God has created is that he made them. Everything beyond this is speculation until we get further revelation from Christ about them.
The reality of it is that we all get one life here on earth, and that includes Christ. He did indeed endure the atonement once for all of Heavenly Father's children. That part of the Savior's mission is complete. It is said that this earth was the only world where Heavenly Father knew people would be sufficiently hardened to condemn the Savior to death. Whether this is true or not may be speculation. In any case, the truth is that Jesus was sent to this earth for his mission, and he fulfilled the will of the Father in all things. Praise and glory be upon his name forever for doing so.
-Gramps