Dear Gramps.
Did Joseph Smith or any of the presidents of the church ever suggest that there will be a falling away of the members of the church at any stage and that they will return again as the signs of the times unfold. This is happening in our ward in South Africa on a grand scale. There is also a great awareness and urgency to reactivate inactive members.
Desmund
__________________________________________________
Desmund,
Apostasy means a turning away from the truth. By that definition, apostacy started within the church practically from the first day it was organized. Members leave the church regularly, and you are correct that there is an urgency to bring back as many as will. Apostasy has reared its head at all levels of membership including the first presidency while Joseph Smith was still alive. This is an important reminder that nobody is safe from apostasy if they don't keep their connection to the Holy Ghost strong and consistent.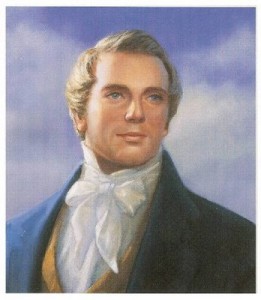 Having said that, from the prophet Joseph we have been told that the true church of Christ, once organized in the latter days, will stand until the Second Coming; that Christ will take his place physically on earth as the head of his church.
The severity of apostasy that affects the church will change over time, and perhaps as the signs of the Second Coming unfold many of those who left active participation may return. Ultimately, we must do our best to keep not only our own testimonies strong, but also to reach out and strengthen each other as much as we can.
-Gramps