Dear Gramps,
I work in a call center where I do customer service work over the telephone. My employer has asked that we lie to our customers when they ask for the direct dial number to the department we are transferring them to. We honestly do have the number, but we are supposed to lie and say we don't, to avoid giving it out. I feel bad every time I lie about it. Does the Lord excuse me because my employer has asked this of me? I am confused. Jobs are hard to come by these days and I don't want to have to find another one.
Robert
_____________
Hello Robert,
This is an excellent question and truly a question you must choose for yourself. My first thoughts would be, "What have you decided?" If you have decided it is dishonest then showing up to work is going to be very difficult everyday, and emotionally draining on your spirit.
I have a friend who worked in stocks. One of the policies at his company was that they always had to tell potential clients, or customers, they didn't know if the stocks would fall or go up the next day, however they actually knew whether or not they would fall, or increase. He ended up quitting.
I can only share what I would do in your position. I would be continually looking for a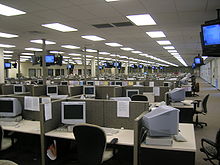 job, and then the moment a job opportunity arises that is comparable to my current job..well, I would take it.
Remember, no one is forcing you to stay or to be dishonest. Whether or not you are dishonest is a choice you make everyday. As such, you have the choice to remain or leave.
Best wishes in your decision, and if you feel you are being dishonest than I hope you will actively seek another job opportunity to find peace within your own heart.
Sincerely,
Gramps