Shalom Gramps,
You state the following:  "
In 1 Cor. 15:50 Apostle Paul revealed that "Flesh and Blood cannot INHERIT the Kingdom of God" – likewise, Jesus declared in Matt. 25:34 that the living SHEEP Saints on His right hand should "Come and INHERIT the Kingdom" that had been prepared for them. This is also echoed in Dan 7:22.
Therefore, are you suggesting that the living Flesh and Blood Sheep Saints on the right hand of Jesus, cannot INHERIT the Kingdom of God – or that ONLY Glorified Saints will enter the Kingdom?
Barney
_____________
Barney,
The phrase "the kingdom of God" can have different meanings and implications depending on context. For example, during His lifetime two thousand years ago the Savior described the Kingdom as having come already. (Matthew 12:28; Luke 17:21).
In a sense, we receive "the Kingdom" when we receive Christ's teachings. We receive it in a greater degree when Christ comes Himself to usher in His thousand-year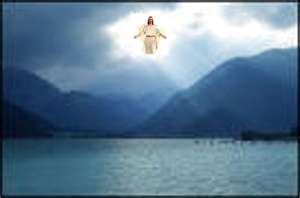 millennial reign, and we receive it in its absolute fullness after the Final Judgement at the end of the Millennium, when the earth is finally cleansed once and for all and becomes a home for the righteous. Naturally, the carnally-minded will not receive the Kingdom in any of its forms. Those who so receive the kingdom walk not after the flesh, but after the Spirit. (Romans 4:4-10).
For the intermediate, millennial period of which you speak, LDS scripture offers the following description:
24 And every corruptible thing, both of man, or of the beasts of the field, or of the fowls of the heavens, or of the fish of the sea, that dwells upon all the face of the earth, shall be consumed;
25 And also that of element shall melt with fervent heat; and all things shall become new, that my knowledge and glory may dwell upon all the earth.
26 And in that day the enmity of man, and the enmity of beasts, yea, the enmity of all flesh, shall cease from before my face.
27 And in that day whatsoever any man shall ask, it shall be given unto him.
28 And in that day Satan shall not have power to tempt any man.
29 And there shall be no sorrow because there is no death.
30 In that day an infant shall not die until he is old; and his life shall be as the age of a tree;
31 And when he dies he shall not sleep, that is to say in the earth, but shall be changed in the twinkling of an eye, and shall be caught up, and his rest shall be glorious. (Doctrine and Covenants, Section 101)
In other words, these are those who walk after the Spirit as Paul teaches, but still await the final immortal state of the body promised by the resurrection of Jesus Christ.
Gramps