I was reading an article about how the Angel Moroni is one of the more recognized symbols of our faith. His statue is atop most of our temples throughout the world, but my question is why not also have them adorn our meetinghouses? There are more nonmembers who see our meetinghouses than our temples (for the moment)so why not expand a symbol of our spreading faith to our meetinghouses? Thank you in advance.
Aaron
_______________________________________________
Aaron,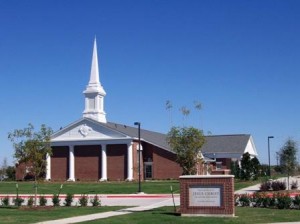 If all our buildings had the Angel Moroni, what would separate our meetinghouses from our temples? It could also create confusion with the public as to which buildings non-members can enter, and those they cannot.
-Gramps