Dear Gramps,
So it started like this. I got an ipod. I wasn't supposed to have it and my mom caught me. She got mad but said take it to your grandfather's. I said I would but I didn't. I got caught again. Then the same thing happened with a laptop I wasn't supposed to have. I feel stupid. My mom said she trusts me 0% and that's when my heart sank. I need my mom's trust. How can I earn it back?
Matt
____________________
Matt,
With regard to my own children I have learned, in some circumstances, the best answer is a direct answer.
The best way to earn your mother's trust back is by:
1. Asking for her forgiveness with sincerity and real intent. When we apologize with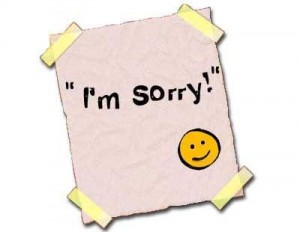 real intent our apology isn't just words spoken. An apology with real intent is an apology accompanied by our actions that specifies we meant what we said.
2. When your mother requests you do something, even if you disagree, do it.
I would assume, if you had a friend which continually lied to you either through words or actions, your trust with this friend would also become 0%.
Sincerely,
Gramps