Hey Gramps…
I keep hearing this phrase, "if you were perfect, you'd be translated". Is that really true? Job was described as "perfect" (Job 1:1). Jesus Christ was perfect. Neither were translated. They went through death. Moses and Elijah WERE translated, but was it because they were perfect? Any insight would be appreciated!
JAGuar
____________
Dear JAGuar,
I wouldn't put to much weight on something that people say in petty squabbles as being authoritative and doctrinal.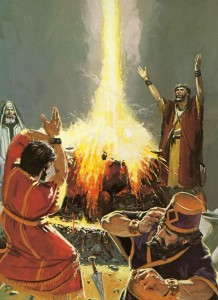 People live as mortals on the earth until the Lord's purpose for us is complete. This purpose is to see if we will do all thing the Lord commands, and to get a body. Clearly the length of this test can vary quite a bit from person to person, but except for very rare cases it will end in death. No matter how close to perfected we might get.
People who get translated are a rare exception. In the cases that I can think of all translated individuals had important jobs to do that would take a physical body, and would last longer then a mortal life time. Not a common situation.
Gramps