I am 43 Years old. A member of the LDS Church. I was told by my doctor that it wasn't likely that I would be able to ever become pregnant. However, we were told last week that I am pregnant. Five years ago I would have been thrilled. I am very unhappy. I would never have an abortion or do anything that isn't morally right. I don't feel that I have anyone to talk to. I was told by my doctor today that I should be put on Progesterone, if I don't that I could miscarry. In your opinion would it be morally wrong to just let my body do what it's going to do and not take the Progesterone? Thank You.
Lee-Anne
________________
Lee-Anne,
If you do not do everything within your power to see that this baby is born healthy, you know that you will always feel guilty. If you miscarry because you failed to follow your doctors recommendations, you will feel responsible for its death. You will always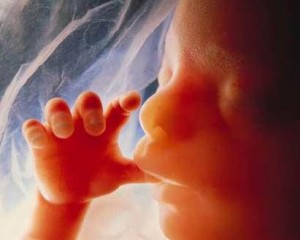 wonder- "what if?". Don't put yourself through that kind of torture. Whether or not I or anyone else thinks it morally right matters little. You will always know that you failed to give it your best effort, and do you really want that on your conscience?
While this child may be unplanned and you feel unprepared, it is possible that the Lord has a most wonderful spirit in store to bless you and your family. Do what you can to help the baby along, and if you still miscarry even after all your best efforts, at least you will know that you did not give up.
Gramps