I have an RM son who has apostatized from the church. He likes to make disparaging remarks about the church when he is in our home and is influencing his 16 year old sister with his care free, apostate comments.  We are a fully active family and always have been but he is bringing in contention and the spirit of Satan.  How can I protect the sanctity of our home and our daughter yet love my son and keep open lines of communication? He is getting worse not better.
Don
_________
Don,
This is a time where you and your wife have to assert authority in your home. I'm assuming your son no longer lives with you, and that is a key element in what I have to say.
When I was a teenager (longer ago than I'd care to recall) I had my moments of rebellion against my parents, and my father always said the same thing to me.
"When you live in your own house you can do what you like. As long as you live in my house, you do what I like."
He calmly stated this to remind me who really had the reins in the house, and that it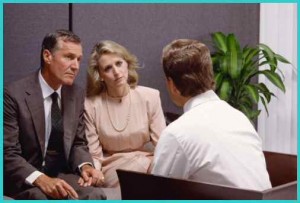 wasn't me. You can't be expected to disown your son. Such a thing is unthinkable to me. However you can stand beside your wife and state the same sentiment my father used. If it were my son, this is what I'd say, and I'd be calm and staring him directly in his eyes:
"This is no longer your home. You are always welcome here, but so long as you are not a member of the LDS Church, your opinions of it are not welcome. If you wish to continue visiting us, I would be greatly pleased, so long as you keep your thoughts about the LDS church to yourself. You are my son and I will always love you, but I will not tolerate your display of open hostility to my faith any longer."
He is indeed corrupting your home, and you and your wife have the right and duty to protect what you have built together, especially for the sake of your daughter still at home.
The lines of communication staying open are on his shoulders, not yours. He is the one that separated himself from the church. He is accountable for the consequences of that decision, and you cannot protect him from them. What you can do, as indicated in the statement I wrote above, is remind him that it's not him you are refusing from your home, but the contrary and spiteful comments he has made. He has every right to leave the church if he so chooses, but he has no right to bring a disparaging and disrespectful spirit into your home.
Gramps