The Jews dont accept Jesus as God or the Messiah. Who do they think Moses was talking to at the burning bush in ex 3:14?
James
_________________________________________________
Dear James,
In the Jewish written text the name is YHWH. Due to the writing style not including vowels and the desires and tradition of the Jews to not speak the name aloud, the exact pronunciation is unknown.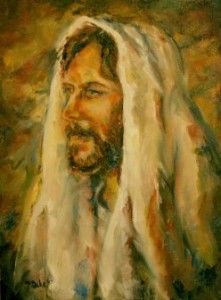 Given the history, it is not hard to see why the Jews might think that Christianity in general has taken and put its own spin on their beliefs. The Old Testment is all about them after all.
Still it is the LDS belief that Jesus Christ is the Old Testment God of of the Jews, and that in Christ's own time he will reveal himself as their long awaited Messiah.
Gramps