What day do Mormons attend church meetings? I have heard on Saturdays, is this correct?
Rola
Dear Rola,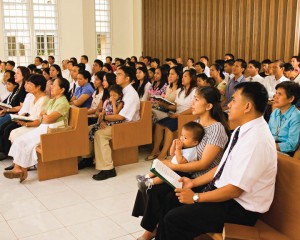 On Sundays we have a 3 hour schedule of meetings which include Sacrament Meeting, Sunday School, Relief Society (for the women) and Priesthood Meeting (for the men.)
There are times when we may hold meetings on Saturdays. This would normally include sessions of General Conference and Stake Conference.
Other meetings that might be held during the week would be those for our youth or Enrichment nights for the Relief Society. The Relief Society is the organization set up for women of our faith.
I hope this helps answer your question.
Gramps