Dear Gramps,
A few years ago I made a big mistake, not chastity related, one which gave someone cause to resent me greatly and to decide to stop going to church. I am currently in the process of being counseled by a priesthood leader in my ward about the mistake that I made, but I continue to wonder, will the burden of that person's salvation be on my head in the judgement? I am trying to make everything right about what happened, but I don't think any attempt at reconciliation with this person will help bring them back to the church. I feel so guilty about what happened and the effect that my actions had on this person. What can I do to feel better about my situation?
Andy
____________
Andy,
Make the effort, and be as sincere and humble as you can be. Think of the situation with Alma the Younger and the sons of Mosiah. They were very much in your position. They are known well for their missionary work among the Lamanites and various groups within the Nephites, but before they did any of that, they sought to reclaim those they had estranged from the true church of Christ.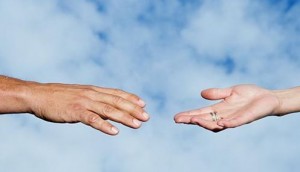 While I understand what you did wasn't deliberate, the same result came from it. Reach out and try to become reconciled to this person. Whether they accept or not is ultimately their choice, but until you make the effort, they may not ever be aware of the choice to return, much less think of taking advantage of it.
-Gramps