Dear Gramps,
Please can you advise when members were counselled that baptisms should not be celebrated with parties in chapels, as this was not appropriate for recognition of such a spiritual ordinance, and that this should be held in members homes, if they so wished? I can remember reading it in the Ensign, but cannot remember when, or in which address.
Phil
______________
Phil,
Not only are parties of all kinds not celebrated in chapels, but neither are civil weddings to be performed there. If you can't hold a civil wedding in a chapel, why would we encourage a baptismal party in the chapel?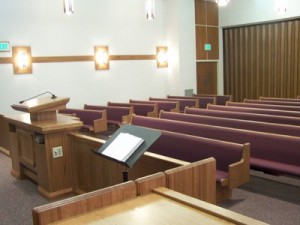 The chapel is to be a reverent place for us to come to on the Sabbath for worship services. Funerals are held in the chapel because it is a time of mourning and reverence. It is not a time for a party in such an instance.
-Gramps