Sure love your site. You've taught us more then anyone else. Hope you can always keep answering questions. Many of them come from conversations with our friends and neighbors. A question I have for you is:  Does the Church authorize us to baptize immigrants who are here illegally when they are breaking the law?
Grant
______________
Immigration: Church Issues New Statement – LDS Newsroom
Responsibility of Church Members: Avoiding Being Judgmental – LDS Newsroom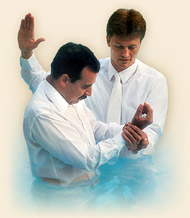 Based on the above official statements from the church website, those who are undocumented can be baptized into the church.
I cannot pretend to understand why people would flee their homelands to risk coming to another country without proper documentation. It must be really bad there. They come here for the hope that they can do better for themselves and their families.
As was announced also, our job is to try to avoid being judgmental about others. As long as we aren't baptizing killers and drug dealers into the church and giving them temple recommends (as though there's a long line of these people), I think we should allow good people the opportunities of the blessings of the gospel – regardless of their other circumstances.
-Gramps