Dear Gramps,
I am married again with a child by this marriage. My former husband went to prison for child porno. I just could not bring myself to stay married to him. My problem is this: my second husband has 3 teenagers by his first marriage. I do not like them at all. The thought of them being around makes me upset. I just wish they would go away and never be seen again. Should I leave?
Cherrie
____________
Dear Cherrie,
Blending two families together is hard work. Having the 'other children' not liking the new parent is very very common. Although you do not state this is the case in your situation, you only state how you feel toward them.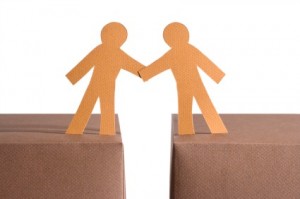 When you married your second husband you had to know that his teenage kids were part of the deal. And while they are teenagers and are capable of having their own desires and opinions you are still the Adult and they are the Kids. Therefore it is your responsibility to try to bridge the gap that exists. You need to try to develop Christ-like love for the teenagers, to replace the feeling you currently have of hate and ill ease toward them. Because at the very least, the kids are smart enough to know that you don't like them and they will return it 100 fold.
Even as you work toward being more Christ-like in your feelings for them, it does not mean that the kids will even try to meet you half-way. In fact, I consider it highly likely that they will not, but that doesn't change a thing about what you need to do. You need to try even if they never accept you.
Marriages are not easy, it is going to take a lot of prayer, a lot of hard work and a lot of humility to work through your problems. I would highly encourage you to do so.
Gramps