I was married twice before and now I have not been active in church. I haven't gone cause I feel like a failure, but know I've gotten cought up in a sexual relationship. I don't want to be excommunicated(I've already been through a repentence process once before)but I'm not so sure that I want to be married again. I don't know what I should do about telling a bishop. I understand this "Behold, he who has repented of his sins, the same is forgiven, and I, the Lord, remember them no more. By this ye may know if a man repenteth of his sins–behold, he will confess them and forsake them" (D&C 58:42-43). But it doesn't say to a Bishop. Any insight would REALLY help.
Wes
___________
Wes,
First off, you are welcome to share a pew with me anytime. I have my share of failures as well, and if I don't agonize over them to the same extent that you do yours, it's only because I haven't seen how abhorrent they are in God's eyes. And THAT particular failing is wholly mine and has nothing to do with you, so please join us at church.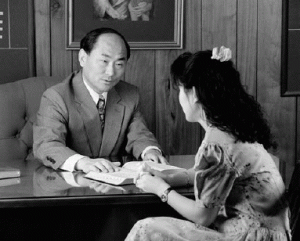 Having felt the great disparity between yourself and God that sin brings, you are now seeking repentance, to "confess and forsake". I applaud you in this and encourage you to see this to the end. With your past experiences, you should know that some sins (especially those dealing with sexual purity) require the assistance of your Bishop. He stands as a "judge in Israel" to give guidance in these matters, as well as holding keys over the members of his ward. Let your penitence overshadow your shame and seek his counsel. It is far worse to be cut off eternally from God than to be cut off from His church for a season.
-Gramps